The mattress is better
than Bodyguard of Bett1 and Emma One
Tested by IMTEST (Dec. 2020)*
THE MATTRESS TEST BY IMTEST
Experienced test editors carry out independent laboratory tests for IMTEST. A network of scientists, doctors, engineers and journalists, the so-called Expert Advisory Board, ensures that the test procedures are always up to date and meet the high demands of IMTEST readers. Editors and publishers take meticulous care to ensure that journalistic content and advertising remain clearly separated from each other, so that you can rely on the verdict of IMTEST.

Since we cannot check all the statements of IMTEST, we also do NOT make them our own - after all, the IMTEST editorial team is neutral and independent. Quoted passages we make clearly recognizable. Therefore, it is best to test THE MATTRESS of WELTBETT yourself, for 111 nights, completely without risk.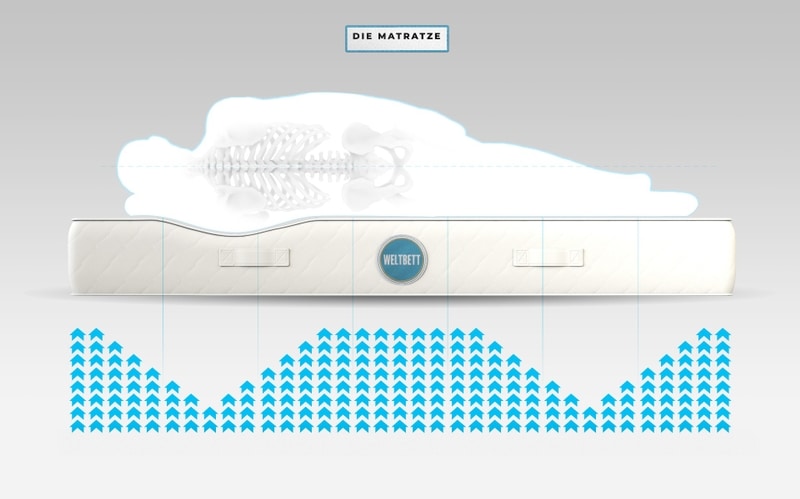 Outstanding ergonomics, outstanding comfort
Top marks for ergonomics and comfort
THE MATTRESS by WELTBETT (tested at a height of 24cm, firmness level H3, sized 90x200). The WELTBETT mattress was tested in December 2020 by the experienced product testing editors of www.imtest.de.
Germany's largest consumer magazine with a print circulation of over 1 million copies. The independent testing process is monitored by an expert council made up of scientists, physicians, engineers and technical journalists. The WELTBETT mattress received the highest score of all tested mattresses in the areas of ergonomics and quality, and the highest score of all tested mattresses in the areas of comfort features and properties. No other mattress scored as high as the WELTBETT mattress in these key categories. 
So, there you have it in black and white: Our excellent products offer you the best sleep you can get. If you want to find out how well DIE MATRATZE fits your needs, you can test it for 111 nights with absolutely no risk.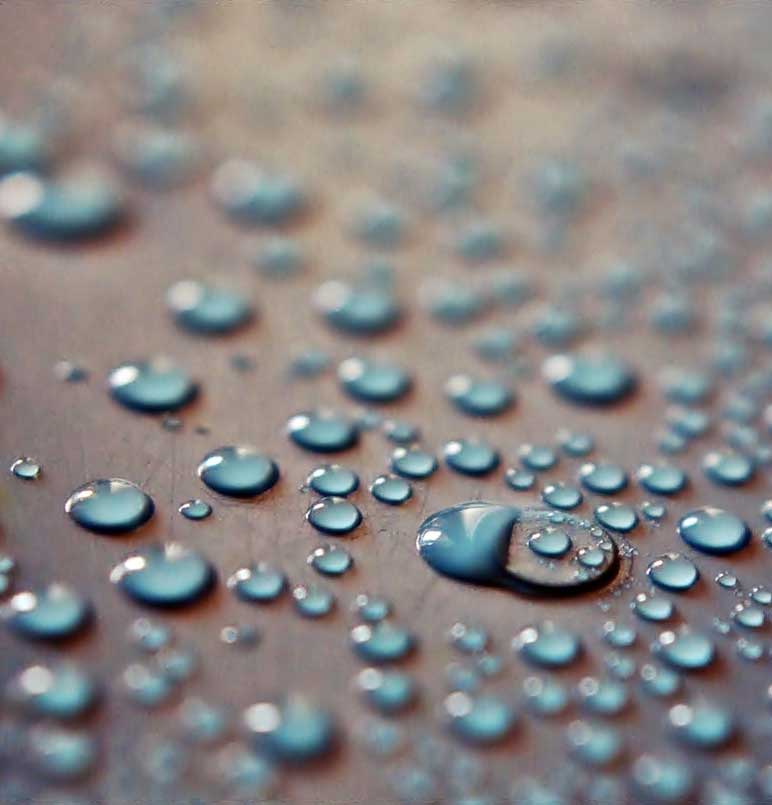 30.000 cycles / 60.000 compressions with 140 kilo
Continuous exposure to heat and humidity
Also in the tests of continuous load under the influence of heat and moisture THE MATTRESS performs GOOD, providing high quality and uniform support for the body. In accordance with DIN EN 1957, a 140 kilo roller is used to roll over the center of the mattress. To simulate the continuous load over many years, this is done in 30,000 cycles with 60,000 compressions. "The [...]firmness before and after continuous load test [...] corresponds to the specified degree of firmness [...] which suggests long durability" (www.imtest.de Dec. 2020).
Please note that restricted air circulation can lead to mold growth in extreme cases. Especially when the mattress is lying directly on the floor, the air circulation is restricted. Therefore, please ventilate the mattress particularly well, set it up regularly and ensure a dry sleeping climate. Improper handling could otherwise invalidate warranty claims.
Over 20 tests in 2020
Among other things, we have carried out over 20 tests at the Ergo Support Mattress Institute in 2020 alone (in the last few years even with over 60 mattresses!) and continuously improved THE MATTRESS.
19.HTR.77069
Tested for harmful substances. No substances of human-ecological concern in our fabrics and covers.
17.0.22215 HOHENSTEIN HTTI
Tested for harmful substances. No substances of human-ecological concern in our mattress cores.
SXX 22732 Testex
Tested for harmful substances. No substances of human-ecological concern in our pillows and blankets.

NOMITE
Allergy friendly, also suitable for house dust and mite allergy sufferers
Hygiene according to EN 12935, for clean products
Animal welfare, no live plucking, no stuffing fattening
Business Social Compliance Enviromental Performance Initative / SA8000
Developed with chiropractors and spinal surgeons
Ergonomics is no coincidence
WELTBETT develops products systematically and in consultation with ergonomics experts, with medical professionals, with test institutes and with expert committees. All ideas and thoughts are put to the test. In many, also iterative loops, all products are further developed until all results are reliably repeatable and of consistently high quality. WELTBETT products are consistently designed to win tests taking into account the 4 most common body types, considering ergonomics, comfort and durability. The test win at IMTEST Dec. 2020 is the first major comparative test that neutrally confirms our own research.